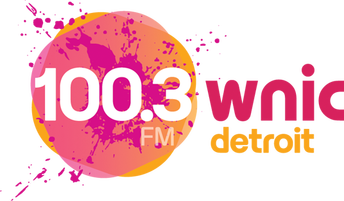 The 80's Til' Now / Detroit's Christmas Station
100.3 WNIC plays the 80's til' now! From Katy Perry, Justin Timberlake, Ed Sheeran, Bon Jovi, Madonna, Journey and many more. 100.3 reaches consumers making major purchases. The station creates unique opportunities for clients as we are Detroit's Christmas Station once the holiday's hit. WNIC targets Women 25 to 54 with an median age of 50. The station delivers our message to very desirable decision-maker who make decisions on everything from household purchases to influencing education and major purchase. The station is also known for some of the communities most talked – about charitable initiatives.
100.3 WNIC, reaches a very active audience by staying connected with listeners through on-air and online contesting, on-site promotions, texting and social media (Facebook/Twitter) campaigns. Personalities such as Jay Towers in the Morning, Theresa Lucas, Dave Kent and Mario Lopez keep you constantly interactive with this stations audience.
Call Letters: WNIC
Format: ACMAINSTREAM
Dial Position : 100.3 FM
Brand: 100.3 WNIC
Target Listener: Adults 25-54, Women 25-54 (50)